If you've been injured in a car accident you may be wondering if you can save money by working out a settlement with the insurance company on your own.
Everyone is looking for ways to save money these days, and perhaps you think that if you negotiate your own claim you will be able to keep more in  your pocket by avoiding an attorney's fee.
But in many cases handling your own claim can actually end up costing you money.  Here's why:
Despite what their commercials may lead you to believe, insurance companies are not in the business of paying claims.  This is true, of course, because the less they pay out in claims the more profit they make.   While the insurance adjuster may seem nice you should remember that she is not on your side!
So, if the insurance company isn't looking out for your best interest, who is?
Having an attorney on your side can help level the playing field and give you a better chance of getting the compensation you deserve.
According to a study conducted by the Insurance Research Council, injury victims who use lawyers for their personal injury claims receive bigger settlements than victims who do not use a lawyer.
You may be saying to yourself, "yeah, but how much of that money do they actually keep after paying for the lawyer?"  According to the study, injured persons who used lawyers received more money on their claims even taking into account the fees paid to their lawyers.
The bottom line is that an attorney can help get you your best possible recovery because he knows how to deal with the insurance companies.
An experienced personal injury attorney can help maximize your recovery to get you the compensation you deserve.  Call Al Lewis of Lewis, Lewis & Falkner at 205-553-5353 for your free consultation.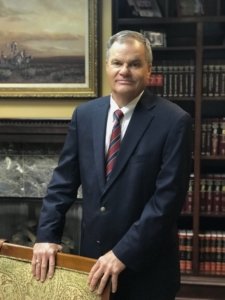 https://llfattorneys.com/wp-content/uploads/2018/08/wreck-3.png
354
530
Mary Lane Falkner
https://llfattorneys.com/wp-content/uploads/2018/08/llf-logo-300x66.png
Mary Lane Falkner
2020-11-02 16:31:22
2020-11-02 16:31:22
Should You Try to Negotiate Your Own Personal Injury Settlement?