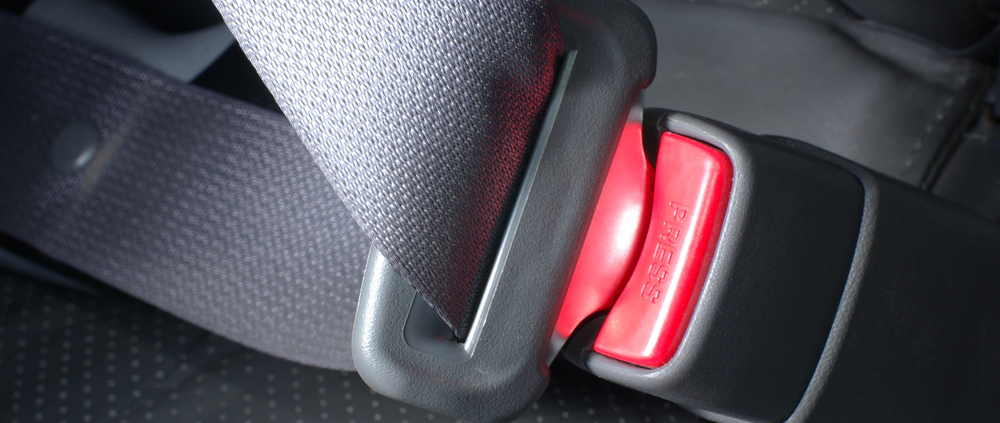 Everyone knows that one of the safest choices you can make is to use a seat belt when you are in a car. Now, a new Alabama law encourages everyone to make the safe choice to buckle up.
Starting September 1, 2019 everyone traveling in a vehicle in Alabama must wear a seat belt. While Alabama's previous seat belt law applied only to people in the front seat and minors in the backseat, the new law follows common sense by requiring all passengers and drivers to buckle up.
Why is Buckling Up So Important?
A few key seatbelt statistics:
According to the Alabama Department of Transportation, 60 percent of the people who died in traffic accidents in the state in 2017 weren't wearing seat belts.
The National Highway Traffic Safety Administration says that buckling up in the front seat of a car reduces your risk of fatal injury by 45%, and your risk of moderate to critical injury by 50%.
The NHTSA also tells us that wearing a seatbelt in a light truck is even more important: it reduces your risk of fatal injury by 60% and of moderate to critical injury by 65%.
And remember that just because your car has an airbag doesn't mean you can get away with driving unrestrained.
Airbags and seatbelts are designed to work together, not to replace each other. If you don't wear a seatbelt your airbag can become dangerous – the force of being thrown unrestrained into a rapidly opening front airbag can seriously injure or even kill you.
What Should I Do If I'm Involved in a Car Accident?
Whether you're wearing a seatbelt or not, being involved in a car accident is scary and stressful.  Safety should, of course, be your first priority.  Once you have determined that you are safe and have called for medical assistance, follow this link to read about  next steps.
If you have been in a car accident you may be entitled to compensation.  Call us at 205-553-5353 for your free case evaluation with an experienced personal injury attorney.
https://llfattorneys.com/wp-content/uploads/2018/08/seat-belt.jpg
669
1000
Mary Lane Falkner
https://llfattorneys.com/wp-content/uploads/2018/08/llf-logo-300x66.png
Mary Lane Falkner
2019-10-17 15:53:45
2019-10-17 15:53:45
Alabama's New Seat Belt Law